The Context
In March 2020, France was affected by its first wave of Covid-19. During the first lockdown, through a service design seminar, l'Ecole de design Nantes Atlantique allowed us to participate in a project concerning the epidemic. With Juliette Paugam, we decided to join the Makers For Life's adventure.
Who are the Makers For Life?
Makers For Life is a collective that formed in March 2020. Their goal was to create an open-source, low tech nomadic respirator called MakAir to counter the potential shortage of respirators.
A consortium of companies has been set up for the production of the parts. MakAir, being an open-source solution, is a united and humanitarian response.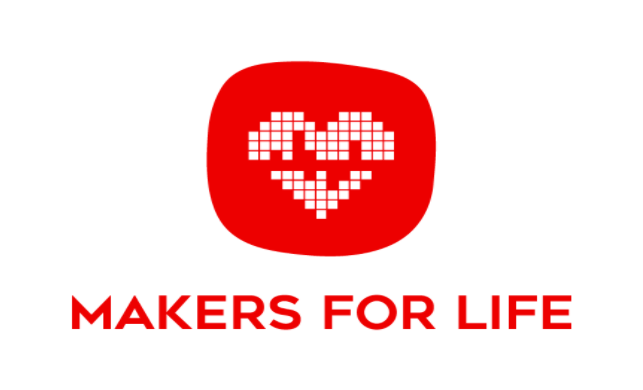 What is a respirator?
The ventilator or artificial ventilator helps to ensure the functions of the injured lungs by ensuring the transport of oxygen in the blood. Its settings allow, among other things, to put the lung at rest, to limit attacks, and allow it to regenerate.
What is MakAir?
MakAir is a low tech and open-source respirator.
Unlike current respiratory systems which are based on the flow/volume of air blown in, the MakAir has the particularity of operating on air pressure.
It has a Hepa 14 filter, which is reusable (washing and decontamination), unlike current filters which are exclusively disposable.
It wants to be "nomadic" because it has an autonomy of 30min to 1 hour without being plugged in, which allows it to be easily transported and in particular to be used during patient transfer.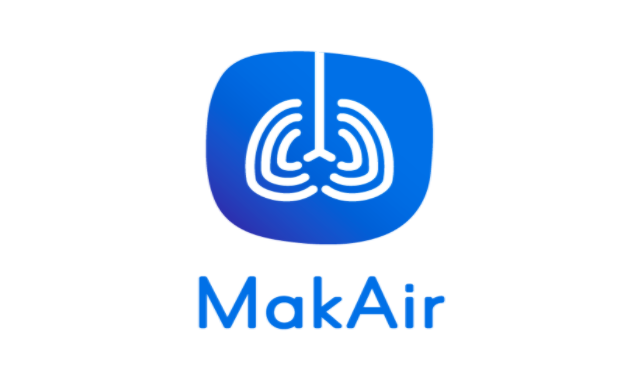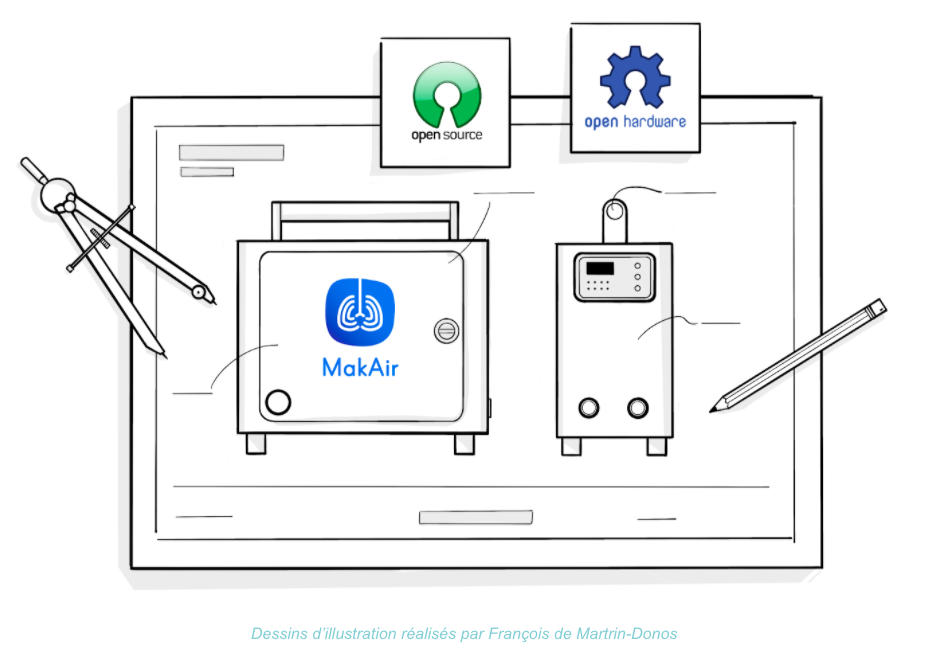 Our role
In this project our role was twofold.
The first was to help a team of 5 illustrators to document the project from A to Z, whether to transcribe the project as a whole (from its conception to delivery, to its use until recycling), MakAir assembly and operating instructions, practical use of existing respirators, machine maintenance, etc. The goal is to popularize the information for the internal team first and then for future manufacturers and users of MakAir.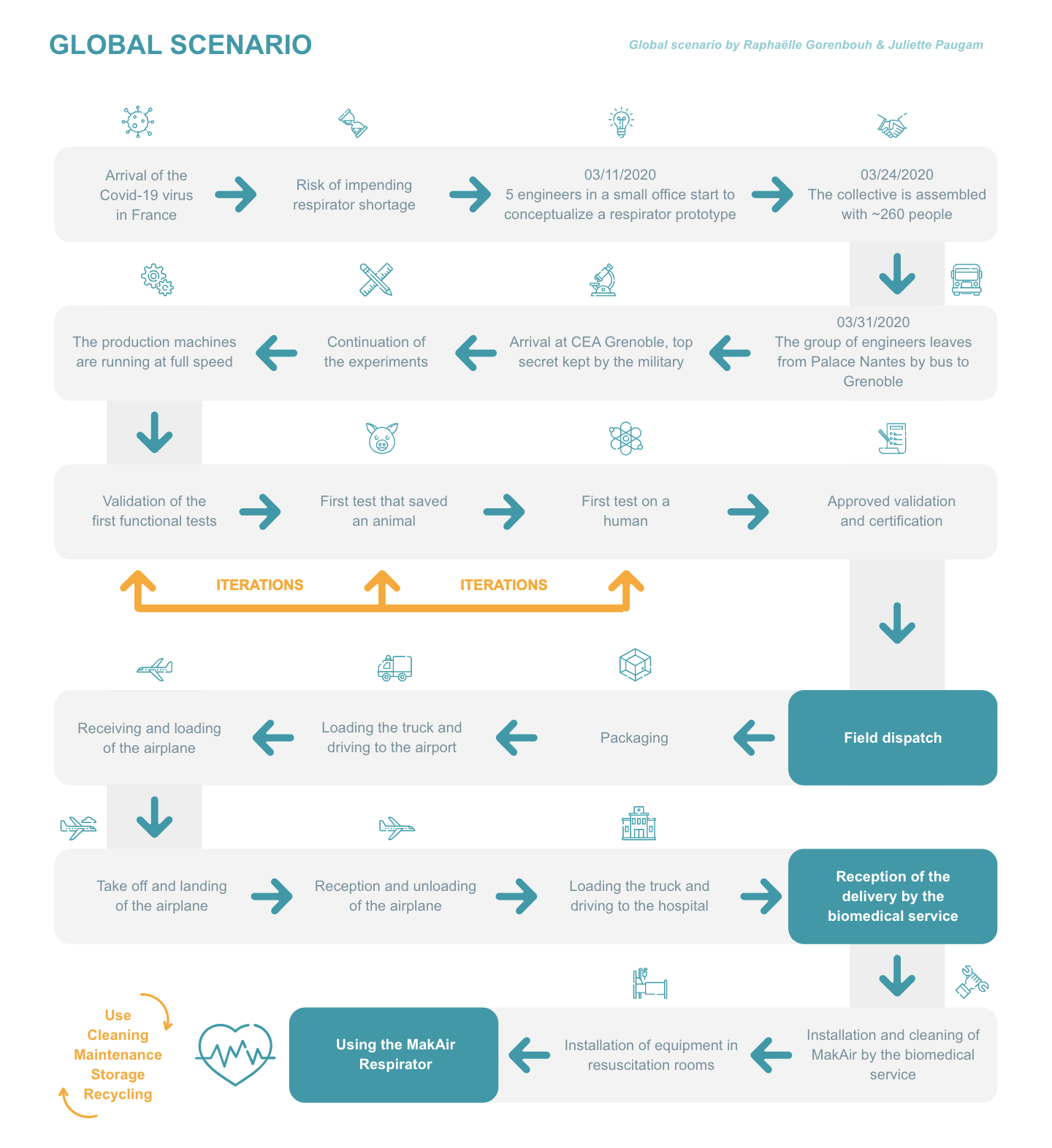 Our second goal was to design a service to support this ventilator project. We have conceptualized a rental service for these MakAir respirators, thus organizing the storage, ordering, delivery, and repatriation of the machines. The point was to produce a certain amount of MakAir and to be able, through a rotation system, to send them as needed to the various countries affected by the pandemic.
The project
Once the Covid wave has reduced, what to do with all these respirators? How can we re-use our stock by making it available to those who will need it most tomorrow?
Our service consists of helping inventory management and making MakAir medical equipment available worldwide. In the field, MakAir-labeled Ambassadors / Doctors see the need for a respirator like the MakAir. They use our International Storage service thanks to an equipment ordering and rental platform. Our service manages both inventory management in the MakAir warehouse and in hospital reserves, as well as online ordering, rental, and delivery logistics.
Target
It is the biomedical service that takes care of the management of stocks of medical equipment, which receives it, installs it, and takes care of maintenance.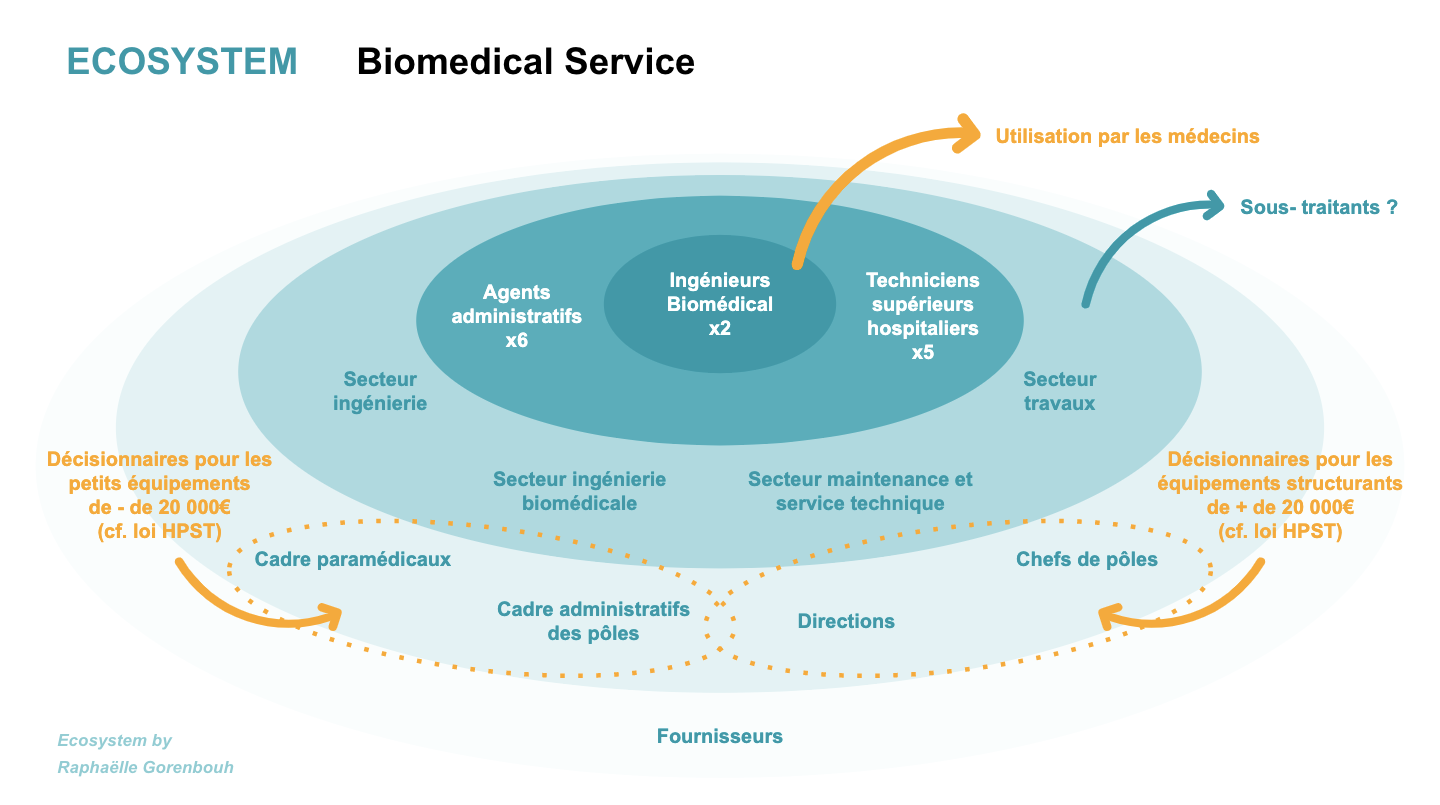 For the MakAir project, we had to illustrate the "Super-caregivers". We have found it wiser to base our personae on business objectives rather than personal objectives. We based ourselves on existing business records, testimonials, articles, and our interviews.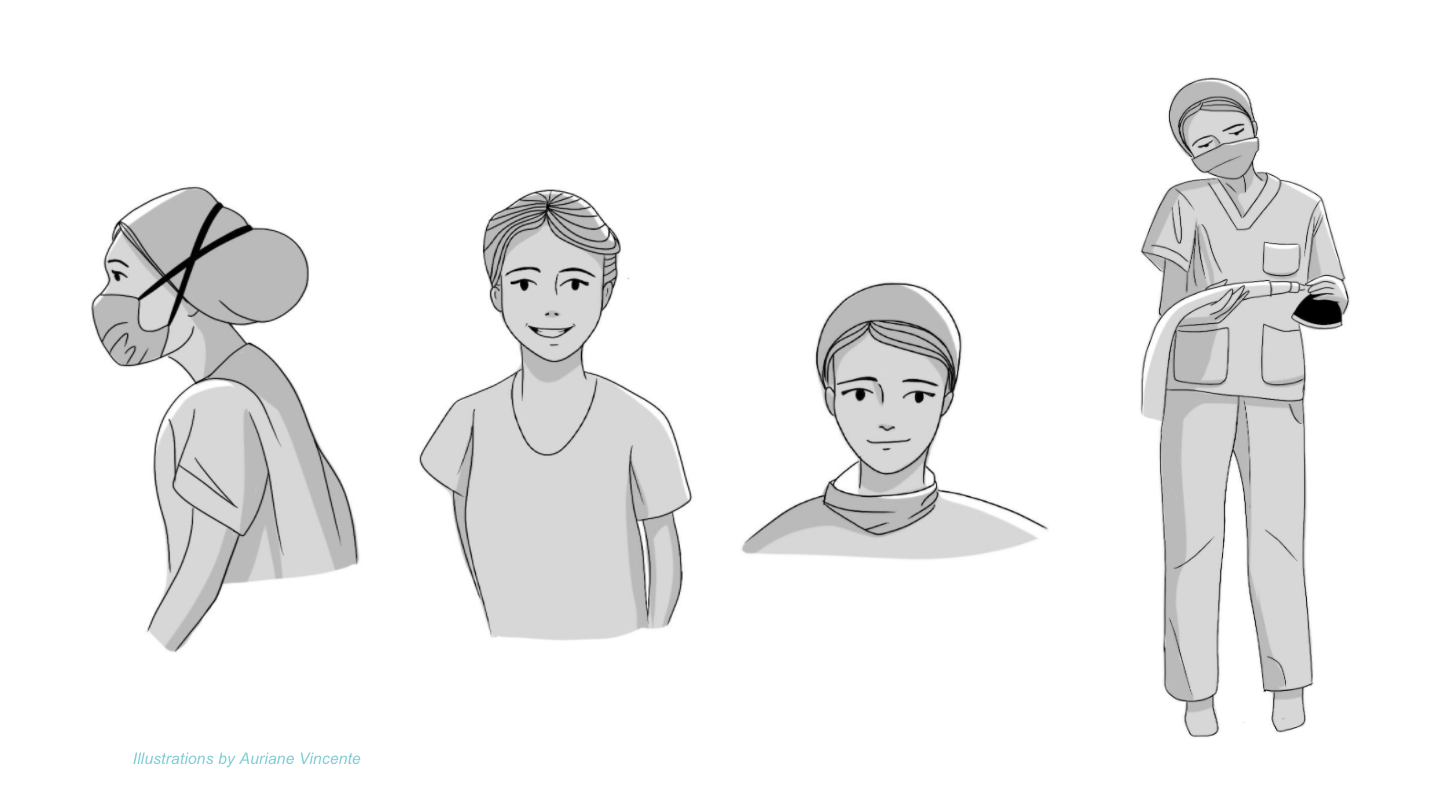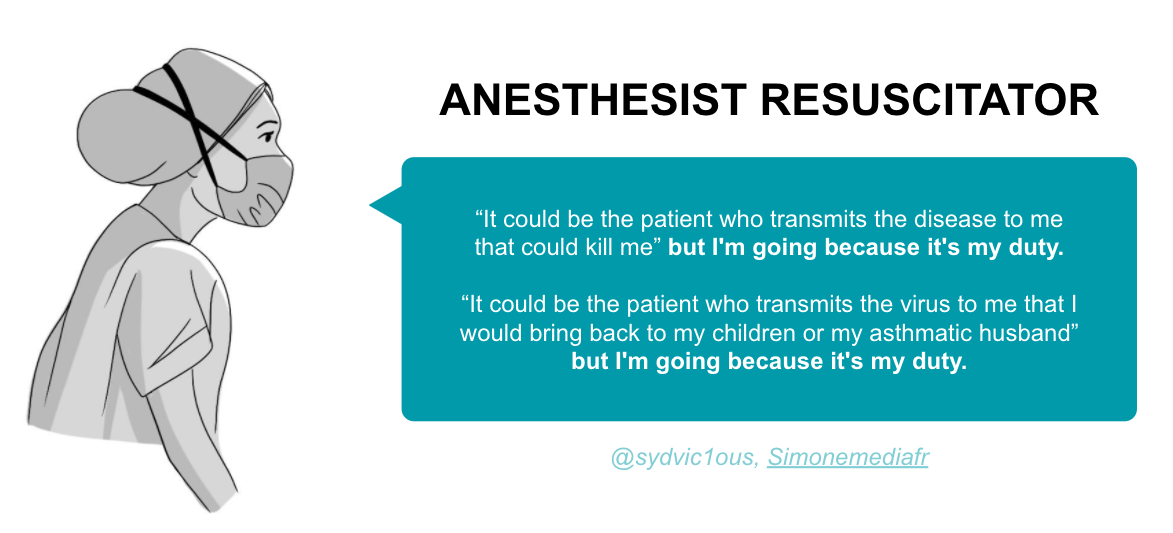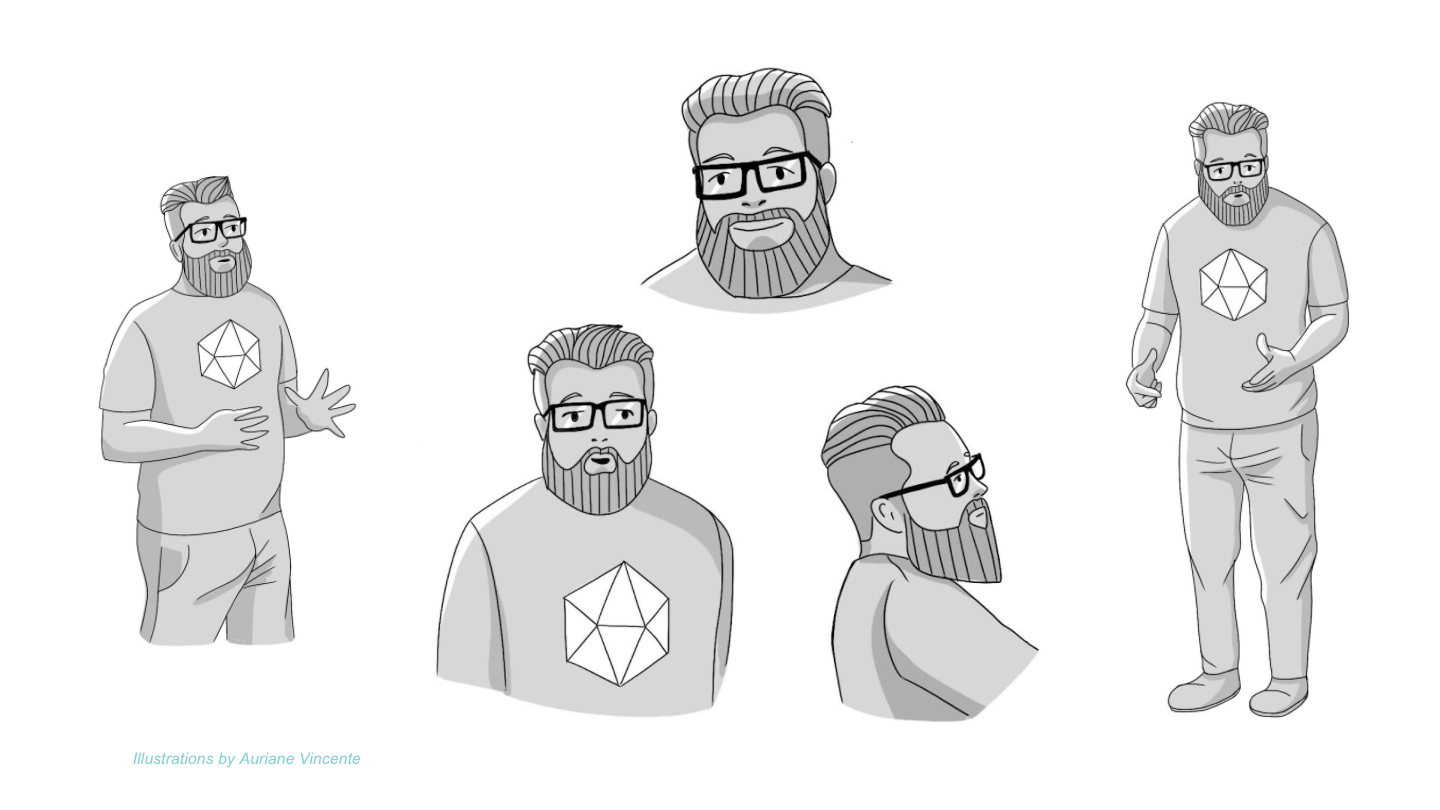 User journey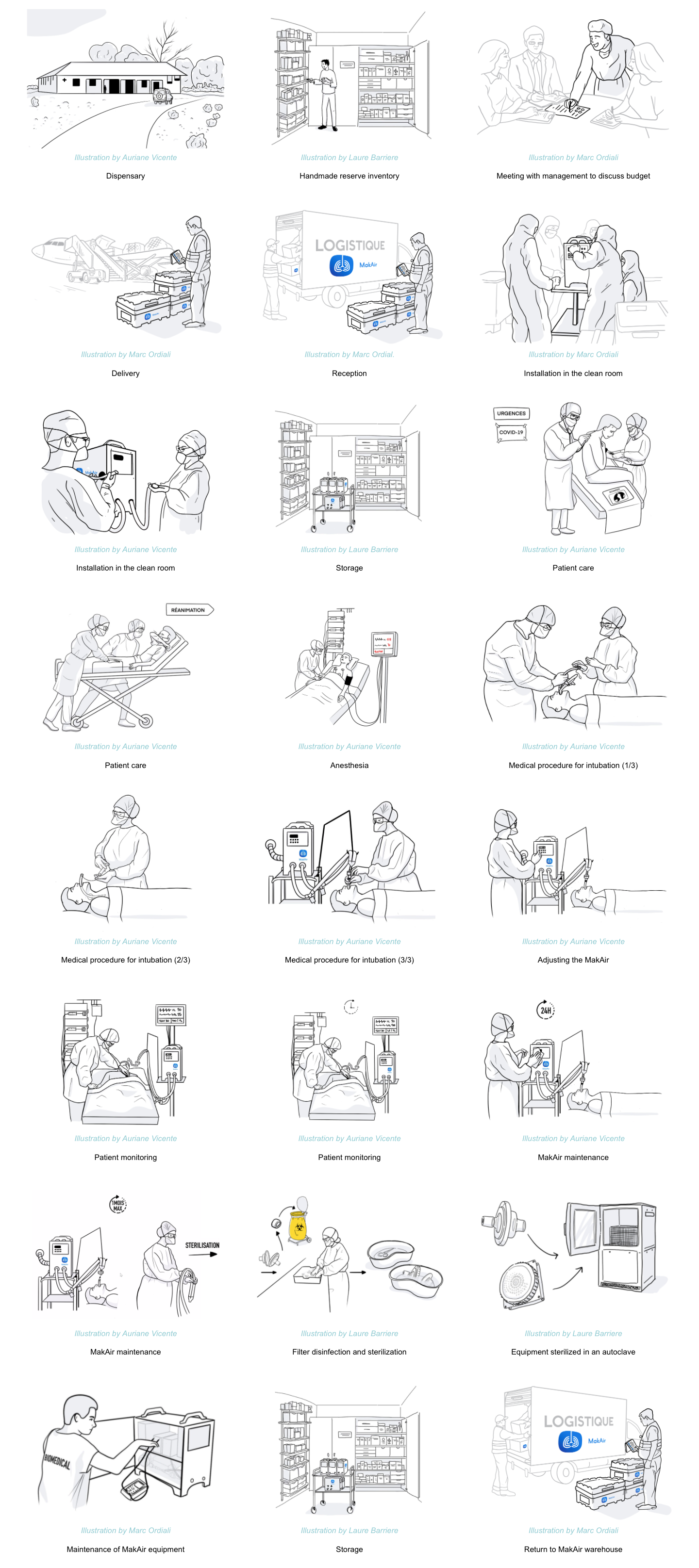 Our service
Our service is based on incremental innovation of existing services merged together:
• MakAir warehouse stock management software
• an ordering platform that leases MakAir respirators and filters, and offers the possibility of tracking the delivery
• a subscription system to the stock management system for hospital reserves
Global visualization of the service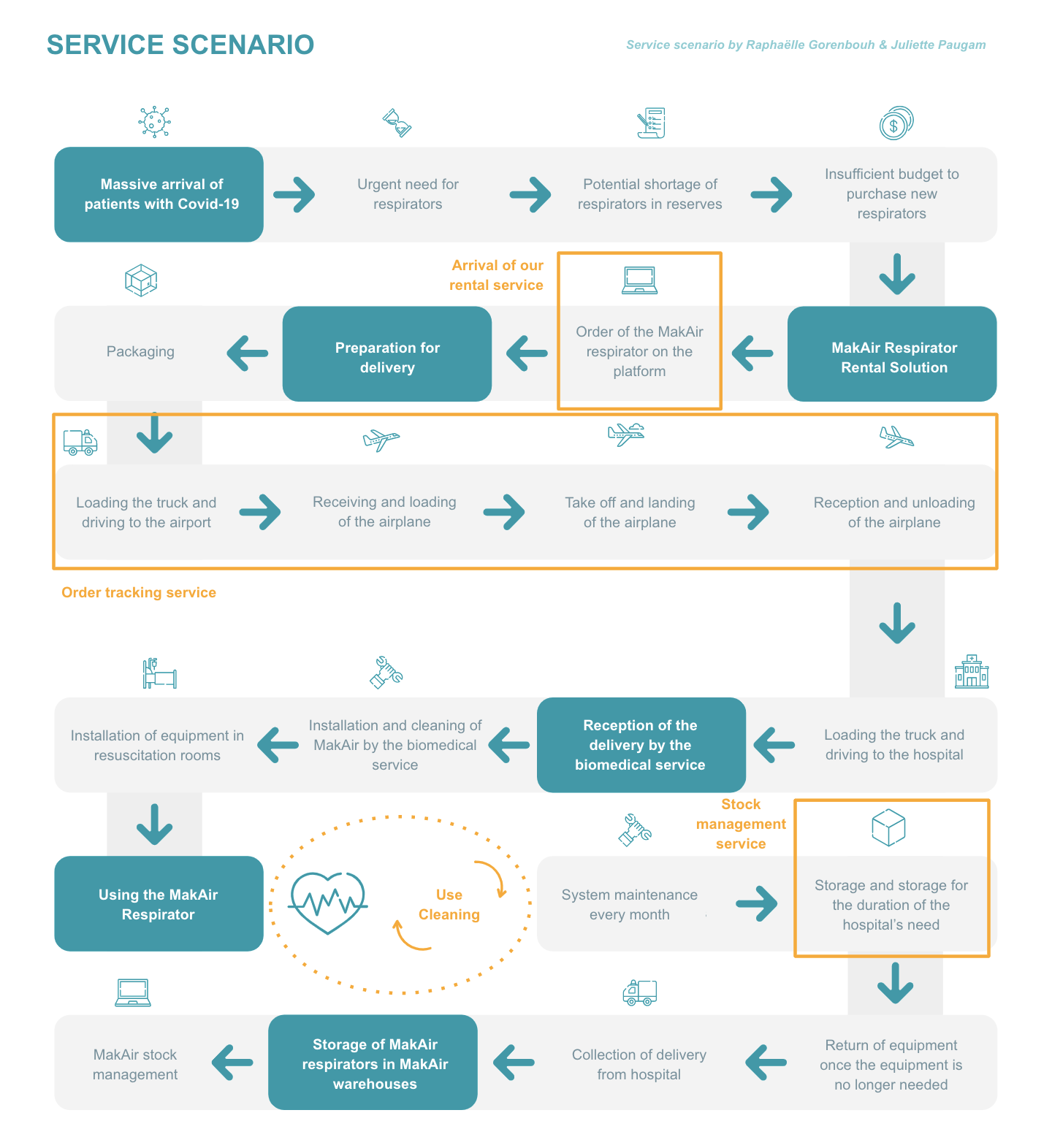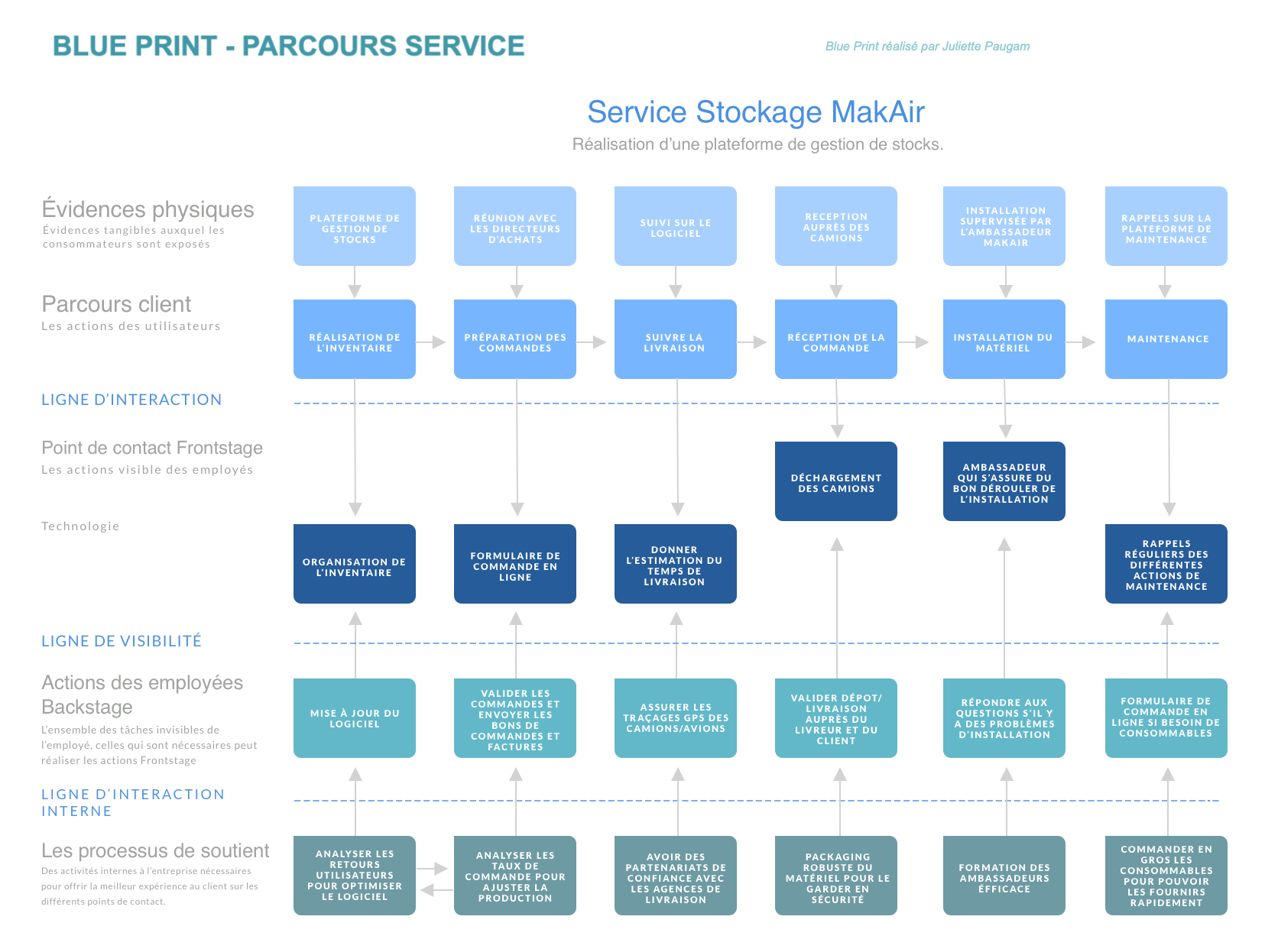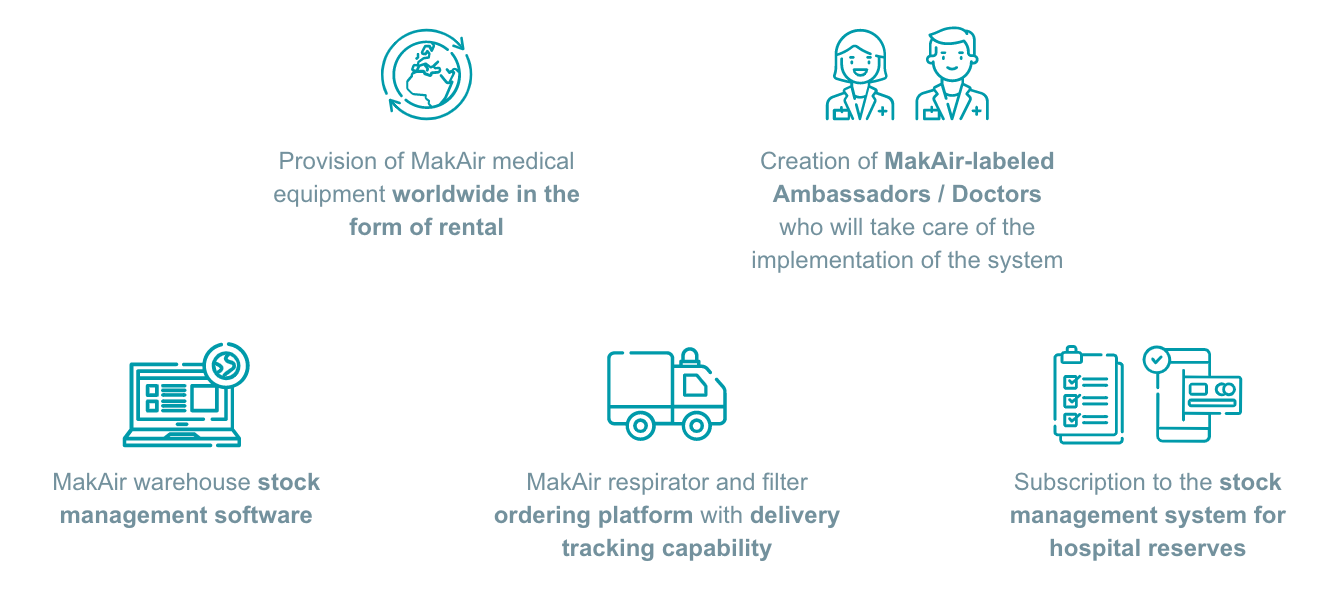 What I learned in this project
I appreciated being able to contribute to this momentum of innovation in this very special context. The popularization of information is very important in this type of complex project. It all happened remotely and it was important to recreate that timeline in order to bring all of these scattered efforts together so that everyone could get an overview of this collective work. The biggest challenge of this project was the search for reliable information. Thanks to the Makers For Life network, we were able to get in touch with both nursing staff and engineers to better understand what was happening in the various fields.
To satisfied your curiosity
Here are some links related to this project:
MakAir website
All the Makers
MakAir Github page