Context & subject
"Captain Sam" was realized as part of interaction classes in March 2016. During these classes I discovered what interaction design was. I worked with Andrews Kimbembe and Baptiste Guérin. Our subject was to "create a night service, for young people between 20 and 25 years old".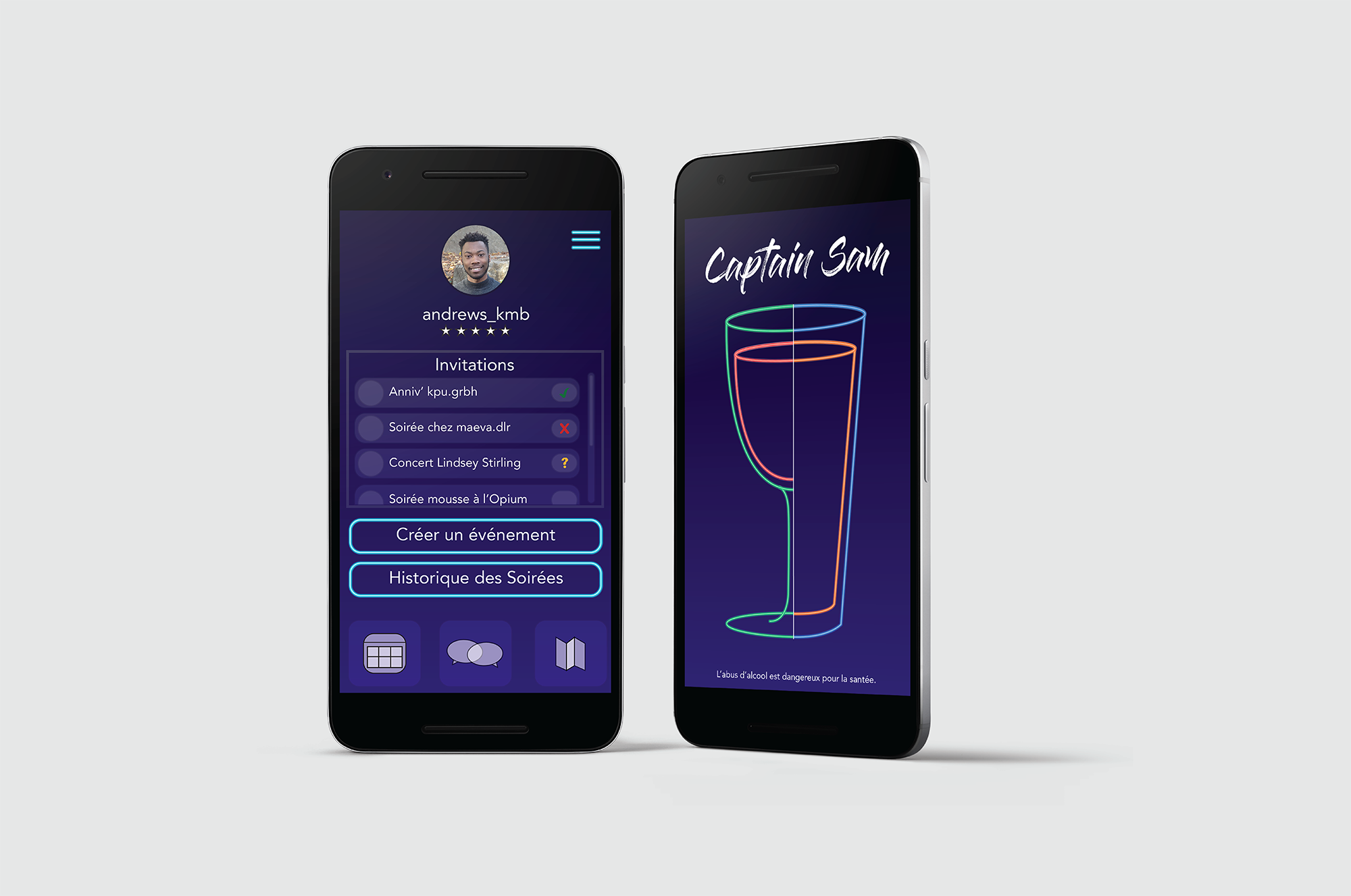 Statistics
In France, 25% of drivers between 18 and 35 years old involved in a fatal accident were drunk.
securite-routiere.gouv.fr, "Les chiffres de l'alcool", 08/23/2018
Every year, 2.8 million deaths in the world are associated with alcohol.
lemonde.fr, Paul Benkimoun, 08/24/2018
thelancet.com, Professor Emmanuela Gakidou, Institute for Health Metrics and Evaluation, 08/23/2018
The project
In France, there is a concept called Sam. Sam has to be sober. He is the person who will take responsibility for a group and make sure everybody will go back home safely. Usually, he is the one who will drive.
In fact, "SAM" is the acronym of Sans Accident Mortel (Without Fatal Accident). In some bars in France, "Sam" can have a reduction on his soft drinks. We wanted to highlight this concept of an award in order to make people aware of the danger of alcohol by giving a solution which rewards the one who will not drink alcohol.
Our application helps people to organize parties in advance and in particular how they will go back home safely. Thanks to gamification, Captains can win discounts for their soft drinks by playing with other people, other "Sams".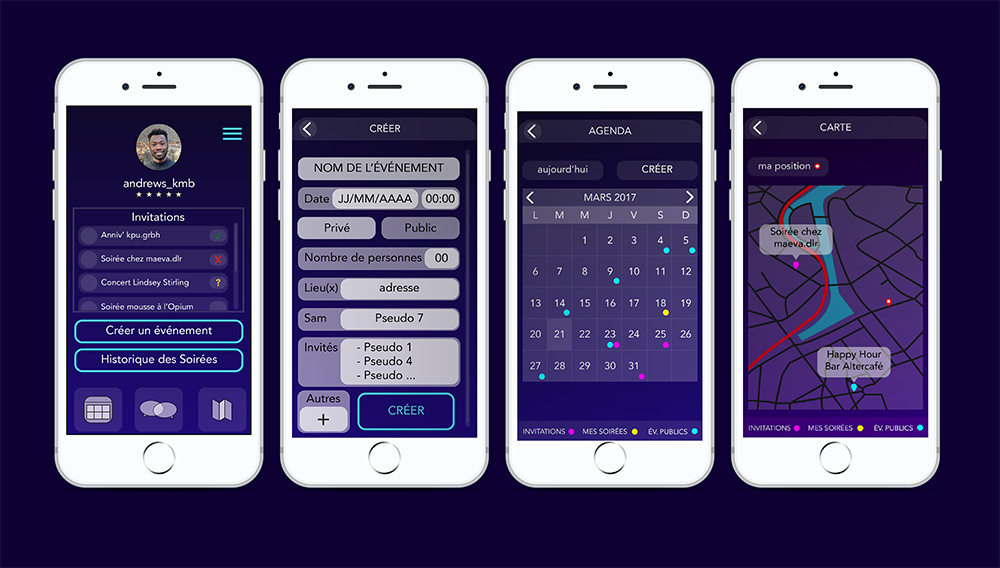 The demonstration video
What I learned in this project
First of all, it was my first interaction project. I discovered a new way to create a service in a group. I studied the habits of people (young people like to go to a party at night). I found a problem (lots of car accidents are due to the consumption of alcohol). And I learned how to conceptualize a service not in a way of denouncing the problem but in a way that encourages people to reduce their consumption of alcohol instead of blaming them.