INTERNSHIP EXPERIENCE AT EGGS DESIGN
In February 2019, I had the opportunity to go to Seattle for a competition called Student Design Charette organized by IxDA and Microsoft. It was the best time to make my contact notebook. I went to several after-work aside from the competition. There I meet a very nice group of people. One of them drew in my notebook their contacts because they didn't have enough business cards. Who imagines that a few months later, these little drawings will open doors for a fabulous internship at EGGS Design Oslo!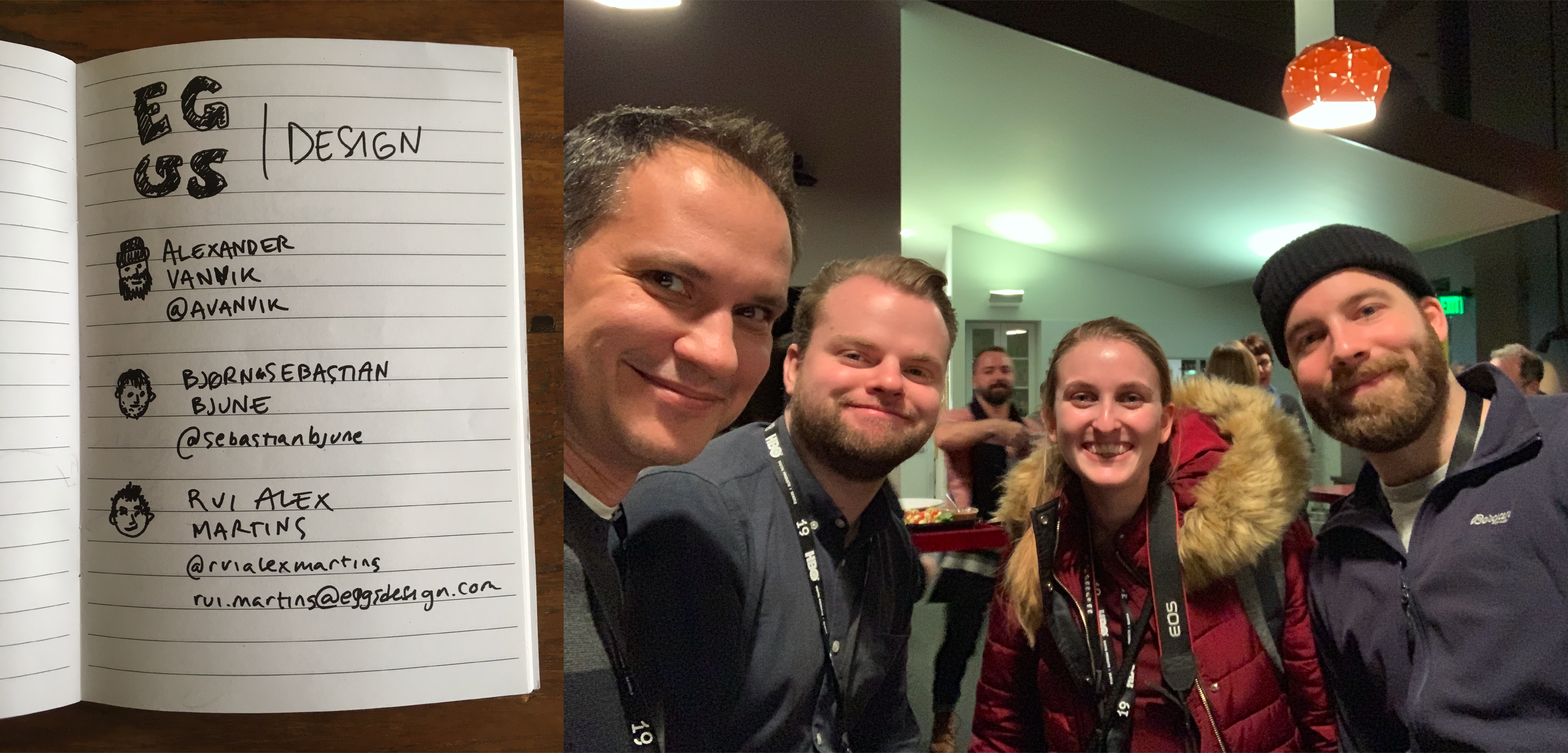 Presentation of the agency
EGGS Design is an international independent innovation consultancy agency that helps clients design new products, services, and business transformations.
I worked as a Ui/Ux intern at EGGS Design in Oslo, in Norway. I joined the Digital Design team lead by Rui Martins, who was also my mentor.

The methodology I used during my internship was quite similar to what I learned at school during my Bachelor's degree. It is based on the design thinking method. It is divided into two parts: 
• THINKING: which includes scope, insight, and conceptualization
• DOING: which includes an iterative construction of a loop including building, testing, and training until it is ready for implementation.

Projects
During this 6-month internship, I work on 5 B2B and B2C projects touching startups, mobility, and Ocean Space domains.
I could work on interfaces: starting with the audit Ux, creating a new style guide (color, font), and then develop a concept from wireframes to graphic models animations, I also worked on data visualization.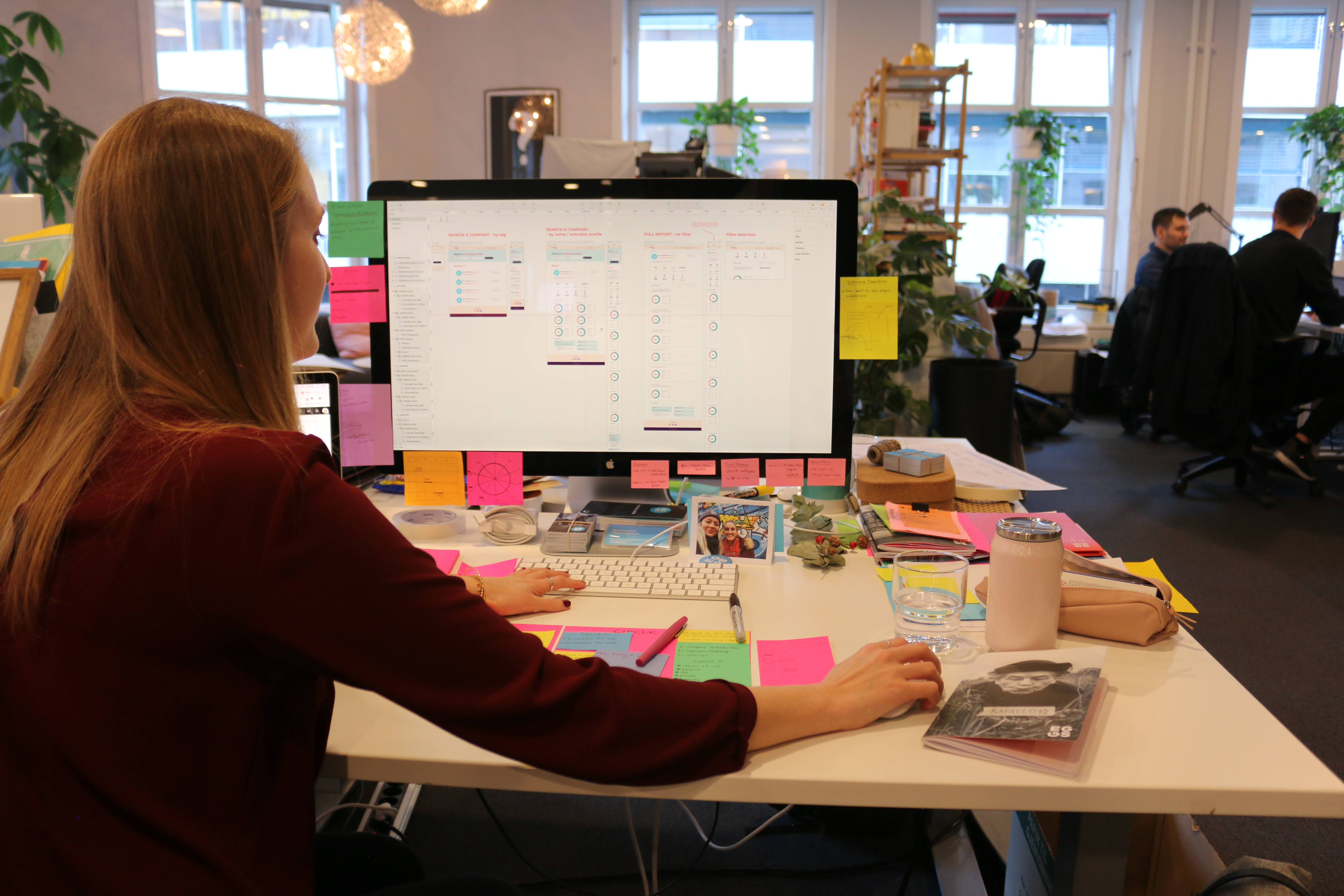 I also could improve my skills in video animation: from the elaboration of the storyboard to the graphic style and the animation of the elements.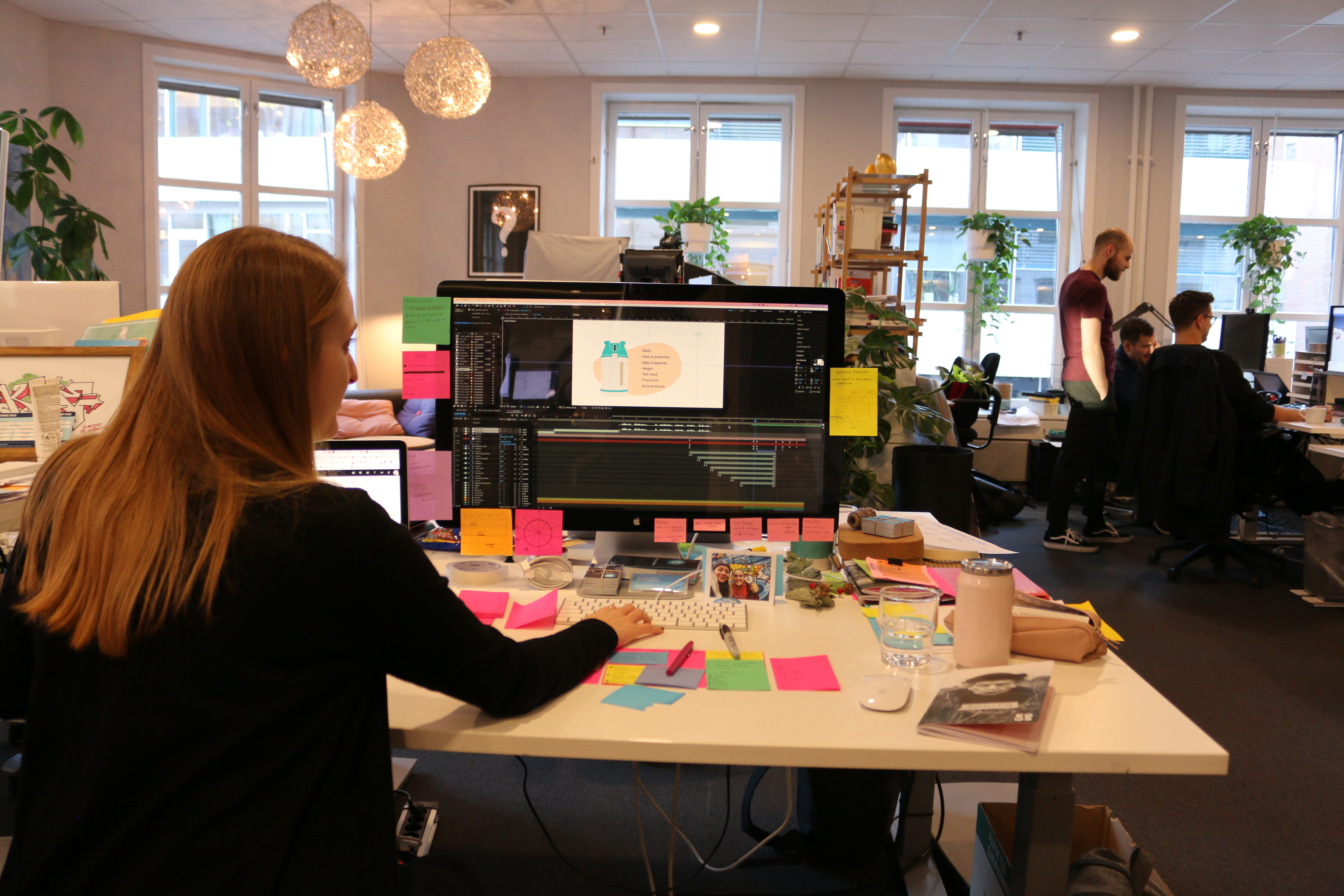 Design
Thanks to this internship I could learn how to use new software such as Figma, improve my skills in Sketch, Principle, After Effect,and Keynote animation.
I could improve my knowledge of accessibility and inclusive design.
Management
It was the first time that I participated in client meetings in a foreign language. I also had the opportunity to organize and lead a client's meeting by myself.
I had the opportunity to take initiative and learn from my mistakes. Discovering my limits allowed me to learn not to be afraid to ask for help. I have also discovered that working in a healthy, comfortable, and respectful environment improves my motivation.

Aside
For me, this internship allows me to grow. It was an opportunity to improve my English and to discover a new culture.
Leaving my parents' nest for the first time, allows me to learn to live by myself, gain more confidence, and be more independent.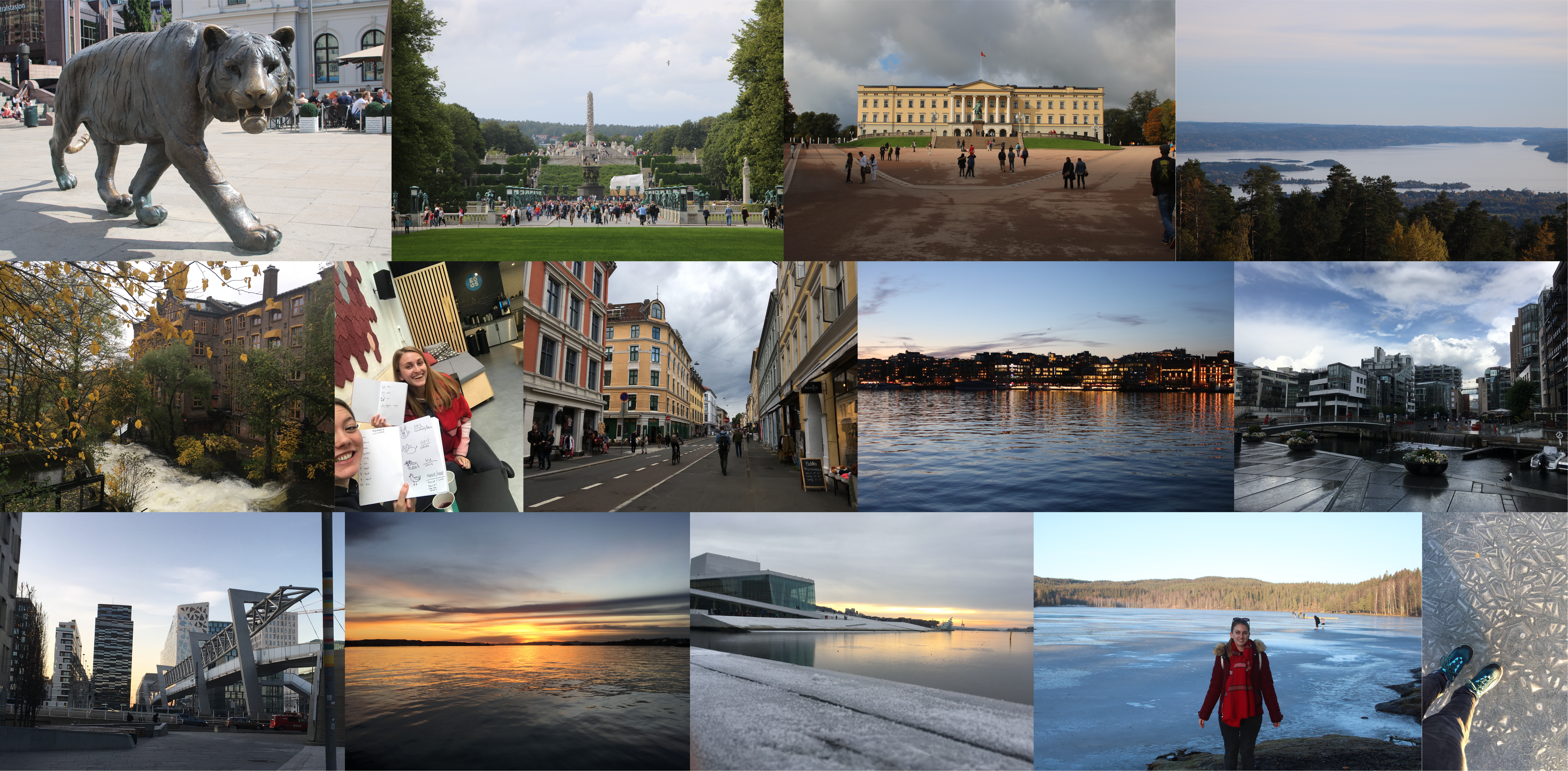 Professional projection
I want to continue working in a consulting agency and in a multicultural environment because it is a place that promotes versatility and openness. I wish to find a benevolent, respectful, and motivating environment. I want to deepen my work on inclusiveness and continue to design interactive experiences that create empathy and emotions. This internship also allowed me to be aware of the Sustainable Development Goals by the United Nations. I wish to continue working on these perspectives.
EGGS Design website